<
How to Recover Lost JAMB Password
Using Your Email Address; Password is compulsory in order to login to your JAMB profile account. But if due to one reason or another you have lost the password or have forgotten it, do not panic because it can be recovered. Firstly, try accessing your Email address where the Password was first sent to you. Then try using it to login to your JAMB profile account, it is going to work if you have not changed the password before.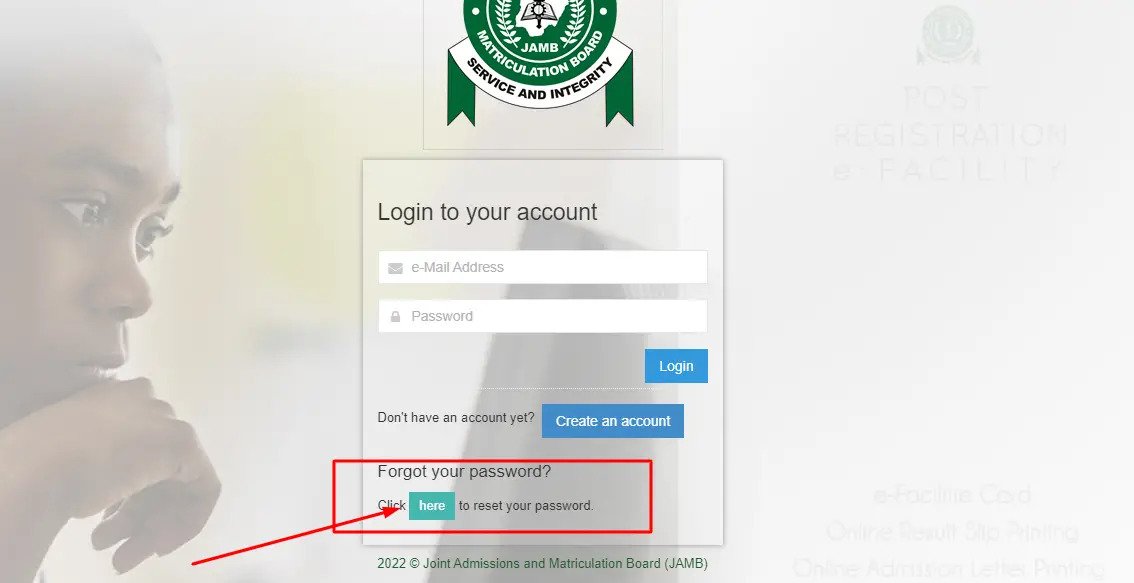 How to get back your lost JAMB Password
Using Your Phone Number; Send the word "PASSWORD" space [the email address] from the same number you used to register for JAMB to 55019 or 66019. For example; PASSWORD abcd@gmail.com to 55019 or 66019. The password may be sent to you at a cost of N50.
How to retrieve Forgotten JAMB Password
Using the Forgot Password option Online; You can also use the forget password option on the login page of JAMB effacility to change your Password. Click on it, then a password reset link will be sent to your registered email. All you need to do is to click on the link and enter a new password to reset your password.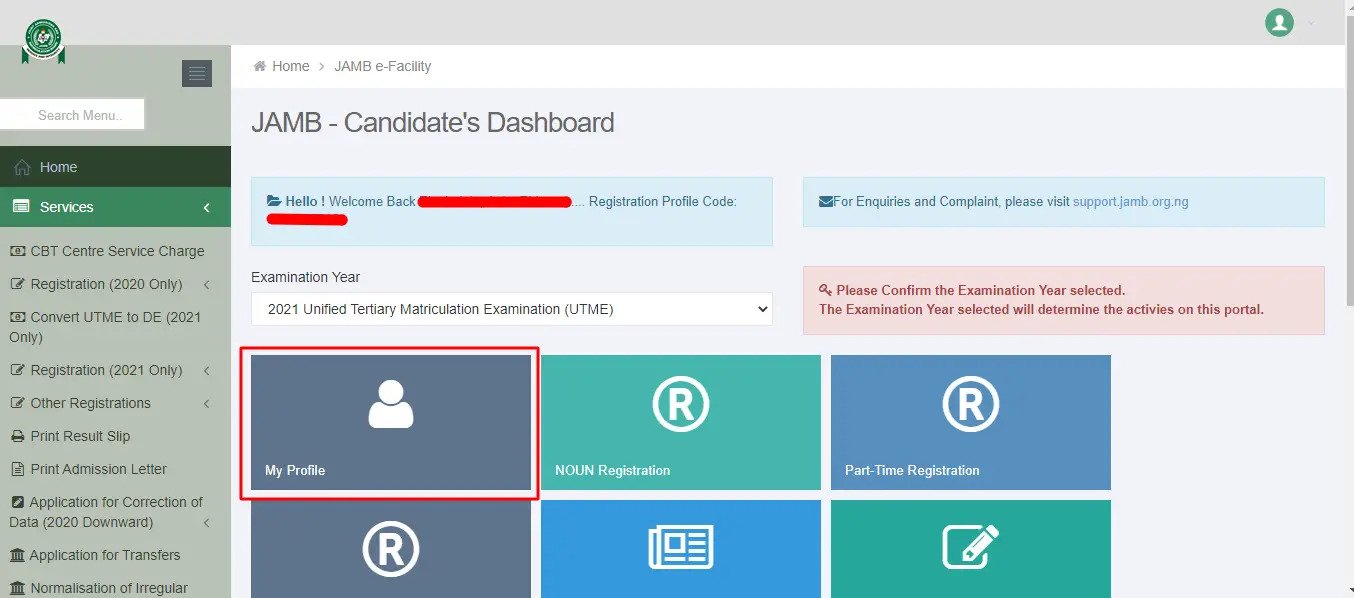 Buy Scratch Cards from Here.